Welcome
| | |
| --- | --- |
| The Counseling Center at Georgia Southern University is where students can go to participate in programs and receive services designed to help them handle day-to-day challenges and encourage their personal growth and development. The Counseling Center is staffed by clinicians who provide services on an individual and group basis at no additional cost to those enrolled as full-time students at Georgia Southern. Counseling sessions are scheduled by appointment. | |
The Sexual Assault Response Team is proud to host
Sex Signals
"Sex Signals has become one of the most popular sexual assault prevention programs on college campuses through its unorthodox, humor-facilitated and inclusive approach to examining our culture, sex, and prevention strategies like bystander intervention." For more information, visit the Catharsis Productions website at: http://www.catharsisproductions.com/programs/sex-signals
Speak Up, Sing Out
The purpose of Speak Up, Sing Out is to educate students about cyber civil rights in an effort to reduce online harassment and non-consensual pornography (previously referred to as revenge porn). We are hoping to offer free food from Nonna Picci and Karaoke in order to make the event fun, while also educational and preventative. We hope to cover definitions, statistics, bystander intervention strategies, advocacy for prevention, Title IX policy, and law as it pertains to non-consensual porn and online harassment. It will be on September 13 from 6-9pm in the Russell Union Ballroom.
Statesboro Location

Building #435
Forest Drive

Phone: 912-478-5541

Armstrong Location

7000 Compass Point Annex

Phone: 912-344-2529
Business Hours: Monday – Friday, from 8:00 a.m. to 5:00 p.m.
*We are closed on all official University holidays
Special parking available for clients at the Statesboro location–Contact the Counseling Center for more information.
For more information regarding racial battle fatigue, please click here.
---
The Top 5 Reasons That Students Visit the Counseling Center are:
---
Mission Statement
The mission of the Georgia Southern Counseling Center supports that of the University in that we consider ourselves partners in the educational process providing assistance to students in coping with personal, educational and psychological wellness concerns. We believe that students are the principal agents of their own growth and offer a variety of services to them and to the university community to facilitate that development.  In addition, the staff believes that inherent to the concept of a university counseling center is the goal of training and developing future generations of mental health practitioners.  In this way, the Counseling Center not only supports, but is also actively engaged in the educational process. Finally, the staff values a diversity of people and ideas, a spirit of inclusiveness, a global perspective and a sense of community as essential conditions of university life.
---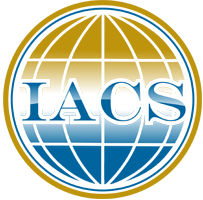 The Georgia Southern University Counseling Center is an International Association of Counseling Services, Inc. accredited counseling center.