Welcome
NOTICE: Counseling Center operations for the Spring & Summer 2020 semesters
The Counseling Center is now providing services to students who are new to the center, as well as on-going clients, via telemental health. Students who are interested in our services, but have not previously been seen at the Counseling Center may call to schedule an Intake Appointment. Students who current, ongoing clients of the Counseling Center may continue to schedule sessions for telemental health services. Students do not need to be in vicinity of our campuses to receive telemental health services, however, they DO NEED TO BE IN GEORGIA.
Many of our ongoing therapy groups and drop-in workshops have been transitioned to on-line platforms as well. In addition, several new drop-in workshops are being offered. For descriptions of these services, as well as a schedule of offerings, please click on the link below for the Virtual Outreach and Workshop Schedule.
All students are reminded that the Counseling Center maintains 24/7 crisis access. Students can call during business hours and request to be transferred to the crisis counselor, or when the center is closed, can call 912-478-5541 and select option 2 from the voicemail menu. In addition, students can access the free Georgia Crisis and Access Line at 1-800-715-4225 for either crisis assistance or assistance with locating a mental health resource in their area.
Tips for Successful Telehealth Appointments
Choose a confidential location, away from others who can see or hear you. Do not have a telehealth session in a public place.
Non-verbal communication is important for the counseling process! Seek an environment with good lighting where your clinician can see you well.
Eliminate or reduce distractions and plan for unplanned disruptions (e.g. a phone call, a pet, someone interrupts or walks in)
Identified a back-up method (i.e., the phone) for your appointment in the event your technology is faulty.
Ensure that your location matches the address given on the Telemental Health Informed Consent Form.
Click Here for the list of mental health resources during the COVID-19 Pandemic
Click Here for the virtual outreach and workshop schedule
Welcome Students!
We are so glad you are here! For those of you beginning college for the first time, we understand the transition can be both exciting and challenging. The Counseling Center is here to help ease adjustment stress. We offer individual, group, and relationship counseling, crisis intervention, and many drop-in workshops and opportunities for students to take advantage of! For an online resource on making the transition to college, visit Set to Go or check out our Self-Help page on Adjusting to College.
---
Who We Are
The Counseling Center at Georgia Southern University is where students can go to participate in programs and receive services designed to help them handle day-to-day challenges and encourage their personal growth and development.
The Counseling Center is staffed by clinicians who provide services on an individual, relationship, and group basis at no additional cost to those enrolled as full-time students at Georgia Southern. Counseling sessions are scheduled by appointment.
---
Mission Statement
The mission of the Georgia Southern Counseling Center supports that of the University in that we consider ourselves partners in the educational process providing assistance to students in coping with personal, educational and psychological wellness concerns. We believe that students are the principal agents of their own growth and offer a variety of services to them and to the university community to facilitate that development. In addition, the staff believes that inherent to the concept of a university counseling center is the goal of training and developing future generations of mental health practitioners. In this way, the Counseling Center not only supports but is also actively engaged in the educational process. Finally, the staff values a diversity of people and ideas, a spirit of inclusiveness, a global perspective and a sense of community as essential conditions of university life.
---
Appointment Scheduling
To schedule an appointment, call 912-478-5541 (Statesboro Campus) or 912-344-2529 (Armstrong Campus).
---
Locations
The Georgia Southern Counseling Center has locations on the Statesboro and Armstrong campuses. The Statesboro location is located at building 435 on Forest Drive. The Armstrong Location is located at 7000 Compass Point Annex.
---
Hours of Operation
The Georgia Southern Counseling Center is open from 8:00 a.m. – 5:00 p.m. Monday-Friday. The Counseling Center is closed during official University holidays. The Counseling Center also offers crisis intervention services after hours. For more information about after-hours services, visit the crisis intervention information page.
---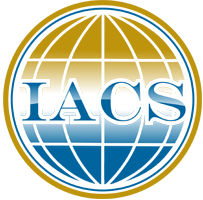 The Georgia Southern University Counseling Center is an International Association of Counseling Services, Inc. accredited counseling center.