Welcome
Grief and Loss Support
Dealing with the loss of a friend, colleague, or loved one is difficult at any time, but it is especially hard when the death occurs suddenly. Losing someone unexpectedly can impact each of us differently. The most important thing to remember is that your experience of grief is unique to you. The Georgia Southern University Counseling Center is available for emotional support for students experiencing grief and loss. We also provide self-help resources here. 
| | |
| --- | --- |
| The Counseling Center at Georgia Southern University is where students can go to participate in programs and receive services designed to help them handle day-to-day challenges and encourage their personal growth and development. The Counseling Center is staffed by clinicians who provide services on an individual and group basis at no additional cost to those enrolled as full-time students at Georgia Southern. Counseling sessions are scheduled by appointment. | |
Statesboro Location

Building #435 Forest Drive

Phone: 912-478-5541

Armstrong Location

7000 Compass Point Annex

Phone: 912-344-2529

Business Hours: Monday – Friday, from 8:00 a.m. to 5:00 p.m.

*We are closed on all official University holidays

Special parking available for clients at the Statesboro location–Contact the Counseling Center for more information.
---
Mission Statement
The mission of the Georgia Southern Counseling Center supports that of the University in that we consider ourselves partners in the educational process providing assistance to students in coping with personal, educational and psychological wellness concerns. We believe that students are the principal agents of their own growth and offer a variety of services to them and to the university community to facilitate that development.  In addition, the staff believes that inherent to the concept of a university counseling center is the goal of training and developing future generations of mental health practitioners.  In this way, the Counseling Center not only supports, but is also actively engaged in the educational process. Finally, the staff values a diversity of people and ideas, a spirit of inclusiveness, a global perspective and a sense of community as essential conditions of university life.
---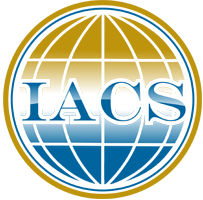 The Georgia Southern University Counseling Center is an International Association of Counseling Services, Inc. accredited counseling center.