Welcome!
---
Special Message from Our Team:
The Counseling Center joins the Georgia Southern community in expressing our grief, sorrow, and frustration in reaction to the murders of George Floyd, Ahmaud Arbery, and Breonna Taylor and many more—including those that we don't hear about publicly. These events have reflected a longstanding history of structural and systemic injustice, and racism that we condemn and are dedicated to addressing. While these tragedies are traumatizing, we recognize that they may be especially injurious to members of our Black and African-American communities. In the aftermath of experiencing or witnessing racial injustice, it is normal to experience a range of feelings and emotions including shock, fear, sadness, anger, and helplessness as the world turns to protesting and social media to facilitate social change. We also recognize that the current health crisis and pandemic has created an additional source of stress during this time, and many students and families may not feel comfortable expressing themselves publicly.

As a mental health service on campus, the Counseling Center would like to invite our students, particularly our African American, Black, and minoritized students who may be less likely to typically seek counseling services, who have been directly or vicariously impacted by these traumatic events to utilize the counseling center as a means to help support, cope, and heal if needed during this difficult time. The Counseling Center is available to provide students a safe space for self-expression with culturally-competent staff members who have diverse educational and training backgrounds. Students are welcome to advocate for their counselor preference, which the center will work to accommodate. We offer individual, group, and relationship counseling, psychiatry, outreach, case management, and many other opportunities for students to seek support. A counselor is available 24-hours a day by calling either of our office numbers at 912-478-5541 (Statesboro) or 912-344-2529 (Armstrong).

Our team wishes all of our students comfort, support, and validation.
---
OPERATIONS FOR FALL 2020:
The Counseling Center is open and serving students for Fall 2020. In accordance with current professional recommendations for mental health services, we are providing all services via telemental health for the Fall 2020 semester. Although a team of counselors is on-campus, no in-person services will be provided except for emergencies requiring safety assessments. Additionally, the Counseling Center continues to offer all three of its professional mental health training programs: the Undergraduate Field Experience program, the Graduate Practicum Training Program, and the nationally accredited Doctoral Internship in Health Service Psychology. Please call either the Statesboro or Armstrong Counseling Center.
GREAT NEWS! Telemental health means that students have a wider range of counselors, groups, and workshops to choose from than they would typically (since campus of attendance is irrelevant to telemental health services.) Services provided through telemental health by the Counseling Center include intakes, individual/couples/group therapy, same-day solution sessions, after-hour crisis response, and drop-in workshops. Outreach presentations may be offered in-person or virtually based on the number of participants, venue size, and the topic. We have several on-demand outreach and workshops presentations that can be viewed without even leaving your residence; visit our On-Demand Outreach and Workshops page.
**Recognizing that some students may need assistance in securing a confidential space or technology (computer, internet) to participate in telemental health counseling, we can provide space within the Counseling Center for you to engage in telemental health services. Contact your campus' Counseling Center to reserve a space for your telemental health session (also consider reserving your own space in a private area on campus such as learning commons, library, etc.). These rooms and all equipment will be sanitized after each use.
TO ACCESS CLINICAL SERVICES:
NEW students to the Counseling Center: Call to schedule an intake appointment. This first session is to identify the most appropriate services to meet your therapeutic goals.
RETURNING students: Call to schedule an appointment with your counselor.
Same-Day Solution Sessions (previously screening or triage sessions): If you are experiencing an urgent need requiring more immediate attention than a regularly scheduled appointment, call the Counseling Center for a same-day Solution Session. This same-day appointment is a brief, solution-focused meeting to assist with reducing distress and creating a plan for moving forward.
Mental Health Emergencies: If you are experiencing a mental health crisis/emergency and need to immediately interact with a counselor, call your campus' Counseling Center. During business hours, the front desk will direct the call to the crisis counselor. After business hours, the voicemail provides a prompt to be routed to the on-call crisis counselor.

*After-hours crisis services can also be used by campus partners needing a consultation about a student of concern.
Group Therapy: Available to students engaged in counseling. To participate in one of the many therapy groups available, returning students should talk with their individual counselor. New students should schedule an intake appointment and discuss group therapy.
Drop-in Workshops & Support Groups: Open to all students in the University, live virtual workshops provide you with resources and support independent of counseling attendance. Drop-in allows you the autonomy to attend as many sessions as you need, on the topics that you need. Visit the Workshop and Support Group page for a list of currently available drop-in workshops and support groups, along with the attendance links.
OUTREACH & CONSULTATION SERVICES:
For our campus partners interested in scheduling an outreach program on any mental health topic, please complete the on-line outreach request form found here.
NEW!!! Many of our most commonly requested programs are now available on-demand for access at your convenience from our website.
CRISIS CONSULTATIONS: If you are concerned about the safety of one of our students, you can call the Counseling Center to consult with a clinician 24/7. If you are with a student that you believe needs to be walked to the Counseling Center for an emergency safety assessment, please call your campus' Counseling Center ahead of your arrival to alert us of the situation: 912-478-5541 (Statesboro) or 912-344-2529 (Armstrong). Using identified space within the Counseling Center, arrangements can be made for a counselor to do an emergency assessment.
Who We Are
The Counseling Center at Georgia Southern University is where students can go to participate in programs and receive services designed to help them handle day-to-day challenges and encourage their personal growth and development.
The Counseling Center is staffed by clinicians who provide services on an individual, relationship, and group basis at no additional cost to those enrolled as full-time students at Georgia Southern. Counseling sessions are scheduled by appointment.
Locations & Scheduling
The Georgia Southern University Counseling Center has two locations:

Statesboro Location
Building 435 on Forest Drive
Phone: 912-478-5541
Fax: 912-478-0834

Armstrong Location
7000 Compass Point Annex
Phone: 912-344-2529
Fax: 912-344-3437
All students are reminded that the Counseling Center maintains 24/7 crisis access. Students can call during business hours and request to be transferred to the crisis counselor, or when the center is closed, can call 912-478-5541 and select option 2 from the voicemail menu. In addition, students can access the free Georgia Crisis and Access Line at 1-800-715-4225 for either crisis assistance or assistance with locating a mental health resource in their area.
Hours of Operation
The Georgia Southern University Counseling Center is open from 8:00 a.m. – 5:00 p.m. on Monday through Friday. The Counseling Center is closed during official University holidays. The Counseling Center also offers crisis intervention services after hours. For more information about after-hours services, visit the crisis intervention information page.
---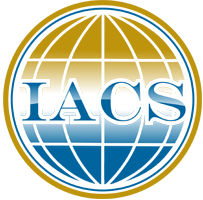 The Georgia Southern University Counseling Center is an International Association of Counseling Services, Inc. accredited counseling center.